Ce blog statique prend le relais de davonline.com et du davblog suite au manque de fiabilité des bases de données et aux ralentissements causés par le pistage des internautes. Vous y retrouverez au quotidien l'actualité de la Science-fiction mise à jour au fur et à mesure de mes connaissances, ainsi que de nombreux .pdf gratuits.
***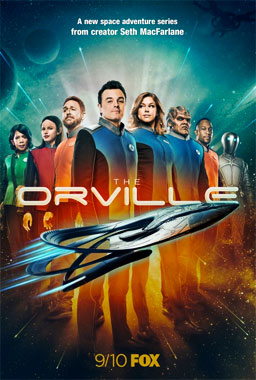 The Orville 2017
Space Opera - Comédie
***
Diffusé au USA le 10 septembre 2017 sur FOX US.
Diffusé en France le lundi 29 septembre 2018 sur CANAL PLUS FR.
***
De Seth MacFarlane ; avec Seth MacFarlane, Chad L. Coleman, Scott Grimes, Mark Jackson, Penny Johnson Jerald, J. Lee, Peter Macon, Adrianne Palicki, Halston Sage.
***
Pour adultes et adolescents : Trois cents ans dans le futur. Ed Mercer prend le commandement de l'USS Orville, un vaisseau d'exploration interstellaire. Mais alors qu'il croyait commencer un nouveau chapitre de sa vie, il découvre que son ex-épouse, Kelly Grayson, sera son premier officier.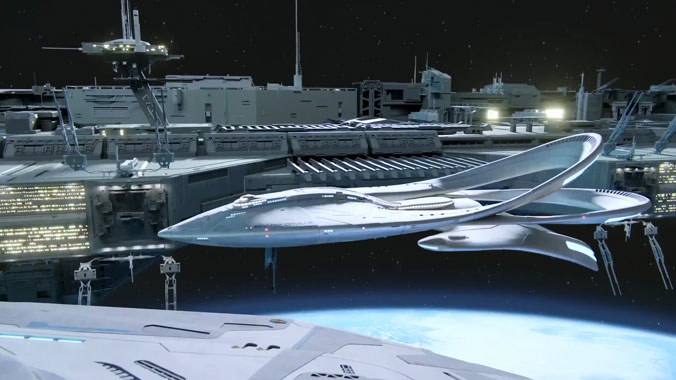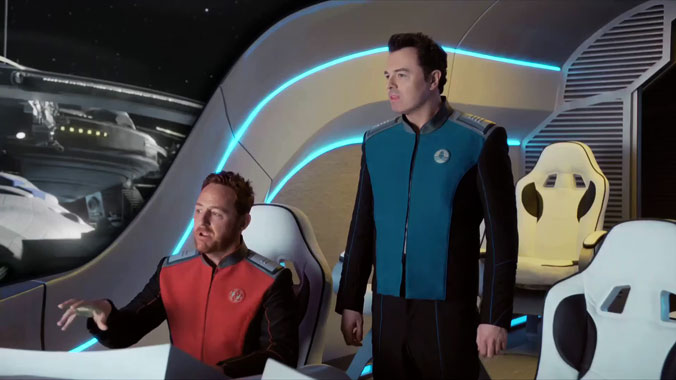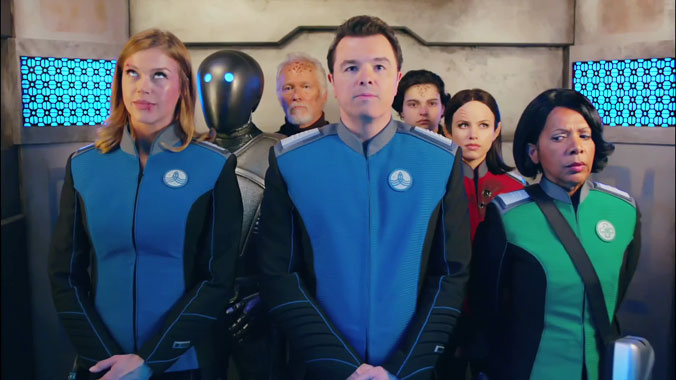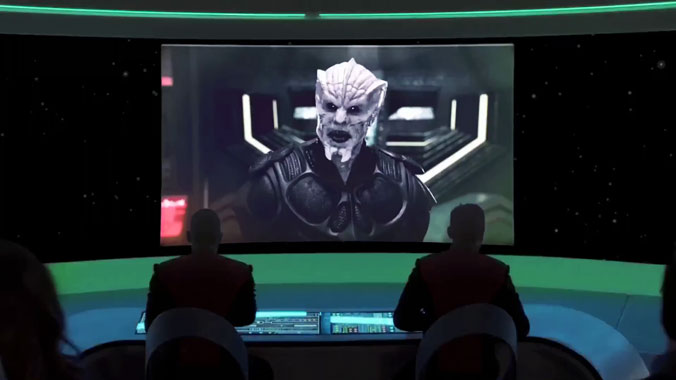 ***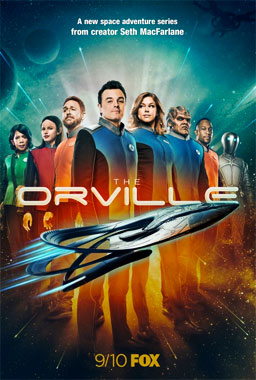 Saison 1
(2017 - 12 épisodes)
The Orville S01E01: Vieilles blessures (Old Wounds)
The Orville S01E02: Aptitude au commandement (Command Performance)
The Orville S01E03: Au sujet d'une fille (About a Girl)
The Orville S01E04: Si les étoiles ne devaient paraître... (If The Stars Should Appear)
The Orville S01E05: Pria (Pria)
The Orville S01E06: Krill (Krill)
The Orville S01E07: Majorité (Majority Rule).
The Orville S01E08: Dans la gueule du loup (Into the Fold)
The Orville S01E09: La dague de Cupidon (Cupid's Dagger)
The Orville S01E10: Orage de Feu (Firestorm).
The Orville S01E11: Nouvelles dimensions (New Dimensions)
The Orville S01E12: Idolatrie folle (Mad Idolatry)
***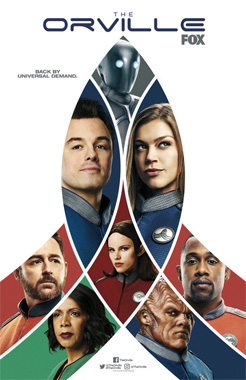 Saison 2
(2018 - 12 épisodes ?)
The Orville S02E01: Ja'loja (Ja'loja)
The Orville S02E02: Pulsions profondes (Primal Urges)
The Orville S02E03: Chez moi (Home)
The Orville S02E04: Plus rien sur la Terre à part les poissons (Nothing Left on Earth Excepting Fishes)
The Orville S02E05: Et le monde entier est un gâteau d'anniversaire (All the World is Birthday Cake)
The Orville S02E06: Un joyeux refrain (A Happy Refrain)
The Orville S02E07: Déflecteurs (Deflectors)
The Orville S02E08: Identité - première partie (Identity - part 1)
The Orville S02E09: Identité - seconde partie (Identity - part 2)
The Orville S02E10: Le sang des patriotes (Blood of Patriots)
The Orville S02E11: Impression durable (Lasting Impressions)
The Orville S02E12: Sanctuaire (Sanctuary)
The Orville S02E13: Demain, demain et demain (Tomorrow, and Tomorrow, and Tomorrow)
The Orville S02E14: La route que nous n'avons pas prise (The Road Not Taken)
***
FIN DE LA PAGE