The Middleman, la série de 2008
***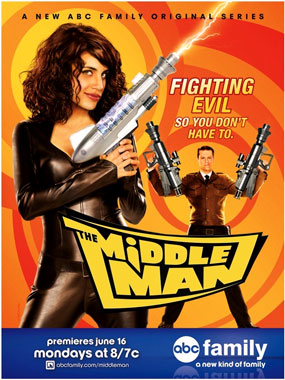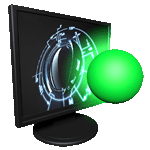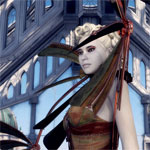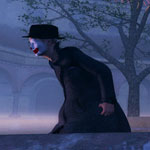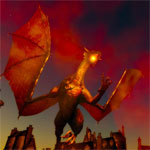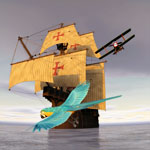 ***
The Middleman (2008)
Traduction du titre original: l'intermédiaire.
Diffusé aux USA à partir du 16 juin 2008 sur ABC US.
Sorti en DVD aux USA le 28 juillet 2009 chez Shout! Factory.
***
De Javier Grillo-Marxuach (également scénariste). Avec Matt Keeslar, Natalie Morales, Brit Morgan, Brendan Hines, Mary Pat Gleason, Jake Smollett. D'après la bande dessinée de Javier Grillo-Marxuach et Les McClaine.
***
Pour adultes et adolescents.
Wendy Watson est une artiste peintre incomprise qui partage un squat avec sa meilleure amie, Lacey Thornfield - une militante écologique acharnée. Pour financer son art, elle travaille comme agent temporaire à la réception d'un laboratoire de manipulation génétique. Suite à une manipulation de trop, le laboratoire explose et un monstre mutant baveux débarque et l'attrape de son tentacule. Wendy ne perd en rien son sang froid et se dégage à coup de coupe-papier...
C'est alors que le Middleman (l'intermédiaire) intervient : habillé et coiffé comme dans les années 1950, il désintègre le monstre, menace de mort Wendy si elle révèle quoi que ce soit à qui que ce soit sur qui vient d'arriver... et lui vole un briquet ayant appartenu au père de Wendy, avec lequel il fait accuser la jeune femme de l'incendie dans le laboratoire. Du coup, Wendy est virée et alors qu'elle n'arrive plus à trouver de travail, voilà qu'une prétendue agence de travail temporaire se propose de l'embaucher, à la condition qu'elle passe tous les tests que nécessiterait le recrutement d'un super agent. S'en suivent une série de missions extravagantes...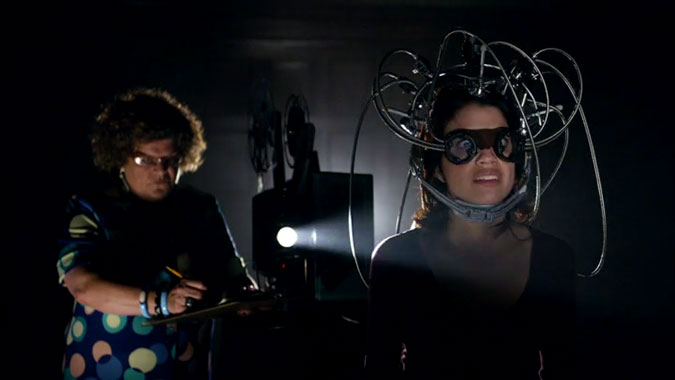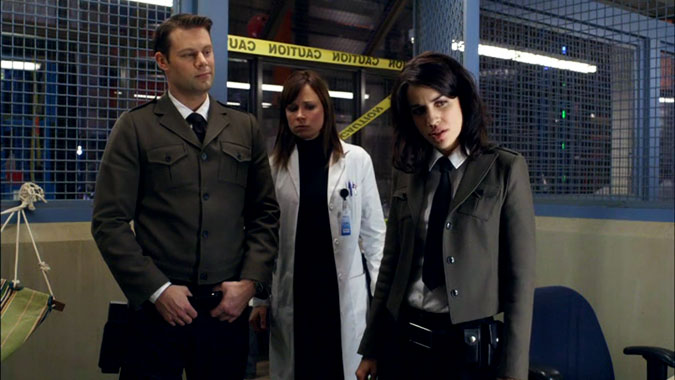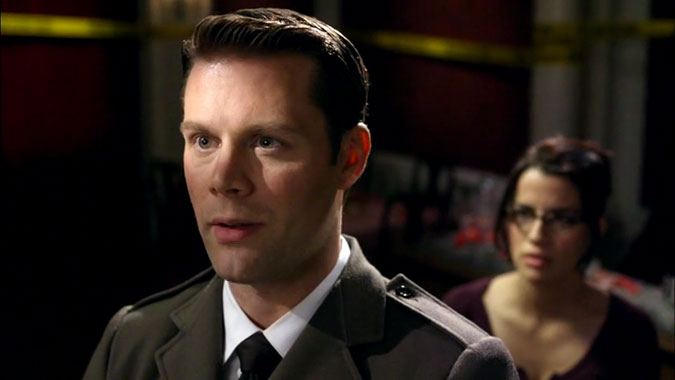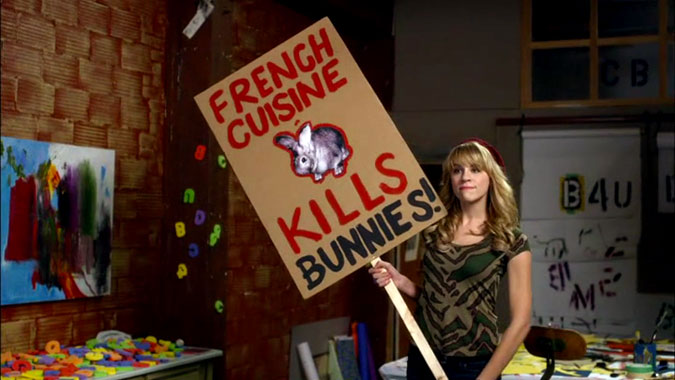 ***
The Middleman S01E01:
La sanction de l'épisode pilote (The Pilot Episode Sanction).
The Middleman S01E02:
La conception occidentale accidentelle (The Accidental Occidental Conception)
The Middleman S01E03:
La révélation Sino-Mexicaine (The Sino-Mexican Revelation)
The Middleman S01E04:
L'énigme de la téléportation Manicoïde (The Manicoid Teleportation Conundrum).
The Middleman S01E05:
La zombification du poisson-volant (The Flying Fish Zombification)
The Middleman S01E06:
La question de la superfan de Boys Band (The Boyband Superfan Interrogation).
The Middleman S01E07:
La contingence du tuba maudit (The Cursed Tuba Contingency)
The Middleman S01E08:
L'enquête panhellénique ectoplasmique (The Ectoplasmic Panhellenic Investigation)
The Middleman S01E09:
La crise cryogénique obsolescente (The Obsolescent Cryogenic Meltdown)
The Middleman S01E10:
La lamentation de la poupée vampirique (The Vampiric Puppet Lamentation)
The Middleman S01E11:
Le protocole de contamination Clotharienne (The Clotharian Contamination Protocol)
The Middleman S01E12:
Le Palindrome du Palindrome réversif (The Palindrome Reversal Palindrome)
The Middleman S01E13:
L'Apocalypse de l'Armaggedon du Jugement Dernier (The doomsday armageddon apocalypse) - Uniquement disponible sous la forme d'une lecture par les acteurs.
***
FIN DE LA PAGE